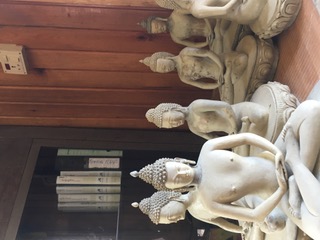 CONQUERING AMBITION and NIHILISM: Practice of the Middle Way
with Robert Krupnick
Thursday, December 10th ~ 7:00 PM to 8:30 PM
All welcome.
All the extreme practices Shakyamuni Buddha tried before his enlightenment showed him how to cut through the drama of ambition and the depression of nihilism. We can use those see-saw thoughts to leap here again, over and over.
Robert moved to Santa Fe from Ojai, California, an early student of the Vidyadhara Chögyam Trungpa and the Vajra Regent Ösel Tendzin. His experiences within Shambhala offer an insight into devotion to the teachings and our history. Robert's relationship with the Shambhala Archives and his dedication ensures protection and preservation of the collection of the original recordings of the Vajra Regent Ösel Tendzin's teachings from the Vajradhatu years.
No charge but donations always gratefully appreciated.
REGISTER HERE to receive the Zoom Link.