Ongoing Offerings
Due to the COVID-19 virus and the need for social distancing our sitting practice and scheduled programs are both in person and virtual.  All sittings and Heart of Recovery is no charge.  Any generous support will help us provide programming that will sustain our community.
Please give what you can: https://albuquerque.shambhala.org/community/donate/
Sunday Morning Meditation IN PERSON
Sundays, 10:00 to noon | Open to all | Free | In Person Sitting
 The Albuquerque Shambhala Centre offers public Sunday meditation. We welcome you to drop in whenever you can.  The Centre is operating under reduced capacity due to Covid restrictions, having shut our physical space early during the pandemic.  The Albuquerque Zen Center (AZC) has graciously offered us their space for our Sunday Morning Meditation practice. AZC is located at 2300 Garfield Ave. SE, a few blocks from the UNM campus.
Join us. Periods of sitting alternate with brief periods of walking. Sessions start and end with chants. We provide meditation cushions.
We will be following the requirements of AZC.  Everyone must be fully vaccinated unless a medical condition prevents you from being vaccinated.  In addition, face masks are required of everyone in the Zendo (meditation hall) but optional outside.  Please practice social distancing and sit only where there are available cushions or chairs.
The meeting room and Library are closed. 
(Please bring your vaccination card)
If you have questions or would like to arrange free meditation instruction, please email us at: Meditation instructor coordinator or please call 505-570-4700.
To read about our approach to meditation see   https://albuquerque.shambhala.org/what-we-offer
We are currently in partnership with the Phoenix Shambhala Center for Zoom sitting. If you cannot attend in person, please consider joining the zoom session. Information for Zoom sitting follows.
Public Sitting – ZOOM:
We are excited to partner with the Phoenix Shambhala Center to offer public sitting on Wednesday evenings and Sunday mornings, currently, held via Zoom.
WEDNESDAY PUBLIC SITTING – ZOOM:
Our regular mid-week meditation sitting is on Wednesday evening 8:00 – 8:30 pm MT.
or call in:  +1 301 715 8592
US Meeting ID: 857 726 618
SUNDAY PUBLIC SITTING – ZOOM:
Our regular Sunday morning meditation practice is 10:30 am – 12 noon MT, with sitting and walking meditation. We begin with morning chants at 10:30. Chants are always optional. If you do not wish to chant, you are welcome to join sitting any time after 10:45.
or call in: +1 301 715 8592
US Meeting ID: 221
Monday Evenings Heart of Recovery – Online Meetings
Mondays     6:00 PM – 7:00 PM
The Heart of Recovery is a meditation and sharing support group with the purpose of bringing together the practice of meditation, the Shambhala and Buddhist teachings, and the Twelve Steps of Recovery with the goal of integrating the basic sanity of the Dharma and the basic goodness of meditation with our commitment to abstinence. We welcome all those who wish to share in these common interests.
Please join us by selecting the link below:
If you cannot join online or would prefer to call in, please use either of these phone numbers followed by the Meeting ID:
1 346 248 7799 US
Meeting ID: 816 8499 9301
Passcode: 834371
If you need instructions go to our 'Resources' tab and click 'ZOOM instructions for Participants'
Introductory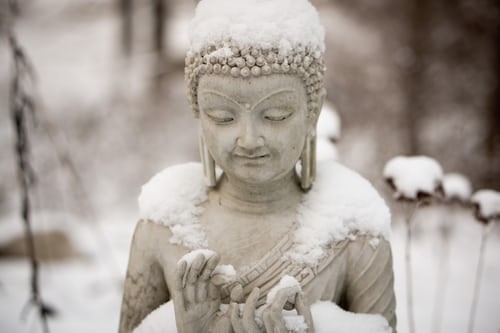 with Mark Curtin
November 13th
Strengthening, calming and stabilizing the mind is the essential first step in accomplishing nearly any goal. Turning the Mind Into an Ally makes it possible for anyone to achieve peace and clarity in their lives.
Continue »