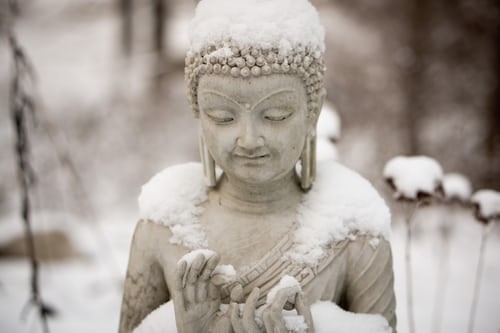 LEARN TO MEDITATE
with Mark Curtin
LEARN TO MEDITATE with Mark Curtin
Saturday, Nov 13, 2021
10:00 AM to 3:00 PM Mountain (includes an hour for lunch)
All welcome!
Program Price: $35 Patron Price: $50 Generosity Available
Strengthening, calming and stabilizing the mind is the essential first step in accomplishing nearly any goal. Turning the Mind Into an Ally makes it possible for anyone to achieve peace and clarity in their lives.
It is probably safe to say that at this point in time, perhaps not quite like ever before, our lives have become more complex. Our society and the world are going through upheavals and questioning that can bring a sense of being out of balance. Are we doing more but not necessarily spending quality time with the people we care about most or taking the time to appreciate our lives?
Mindfulness has become an increasingly used technique because it addresses our fundamental well-being in our personal lives and at work; to understand our emotions and our stress more effectively; to tame the nagging voice in our heads; to maintain focus without drifting off; and to be fully engaged in what we're doing while being present for others. We all have an inherent richness and the natural human capability to work with these challenges. Mindfulness is that natural capability, and the practice of meditation is a particularly effective way to strengthen it.
This introductory program is ideal for beginners as well as those who would like to stabilize and deepen their meditation experience.
This program will give practical instructions for living in an awakened way, which connects us with our mind's inherent stability, clarity, and strength. The workshop will also include basic grounding in the principles of meditation, as well as contemplative techniques to gain insight into our state of mind and the state of our life.
After registering, a zoom link will be sent to you.
For questions about Generosity please email
Questions: [email protected]