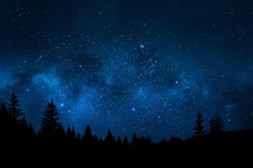 LUCID DREAMING: A Deeper Dive
with Andrew Holecek
LUCID DREAMING: A Deeper Dive with Andrew Holecek
An online retreat over two weekends
Oct 8-10 and Nov 12-14, 2021 ~ A 6-Day Virtual Retreat
Note: All times Oct 8-10 Eastern Daylight Time (EDT) or −4 hours (UTC/GMT -4)
All times Nov 12-14 Eastern Standard Time (EST) or −4 hours (UTC/GMT -4)
Friday and Saturday:
11:00 am – 2:30 pm
4:00 – 7:00 pm
9:00 – 10:00 pm (dream yoga sleep meditations)
Sunday:
11:00 am – 2:30 pm
4:00 – 6:00 pm
Have you had the experience of lucid dreaming – waking up and becoming fully conscious in your dreams – but are having difficulty sustaining it?
Are you looking to take your interest in lucid dreaming to the next level?
Have you heard of dream yoga, but don't understand how that differs from lucid dreaming?
Are you interested in how to use sleep and dream for spiritual awakening?
Learn more about these profound practices through this on-line program. Attendees will learn everything they need to enter the unexplored realms of the night. This program is for those who have just begun lucid dreaming as well as seasoned dreamers wanting to go deeper. Through lecture, Q and A, daily meditations, and small group break-outs (which work well on Zoom), we will explore the deeper aspects of the nocturnal meditations and their applicability to modern life. This course is designed for those who want to use sleeping and dreaming to explore the subtle dimensions of mind.
Andrew Holecek has taught a number of programs in collaboration with the Albuquerque Shambhala Center. We highly recommend his teachings. To review the daily schedule, learn more and register, go to:
https://www.andrewholecek.com/lucid-dreaming-a-deeper-dive/
This program will be recorded and made available to all registered participants.