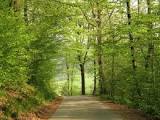 FOUR RELIANCES
with Jonathan Barbieri
Suggested Donation $10
All Welcome!
"When the tree starts to shake, we must go back to our roots."
The Four Reliances give us a list of guidelines as students of the Shambhala and Buddha Dharma. What can we, as practitioners, rely upon in these turbulent times, within our lineage and our world?
We meet the dharma through the treasure of the teachings. The words of the teacher give us access to the meaning of the dharma and wisdom dawns. What is dharma? Do we rely on the teacher or the dharma; the words or the meaning; the conventional mind or the wisdom? We need to ask these questions. Now is the time.
Please join us to explore the Four Reliances, as shared by Mipham the Great (1846-1912) in The Sword of Wisdom (originally from the Pali canon).
A Zoom Link will be sent once you are registered.
Questions: [email protected]