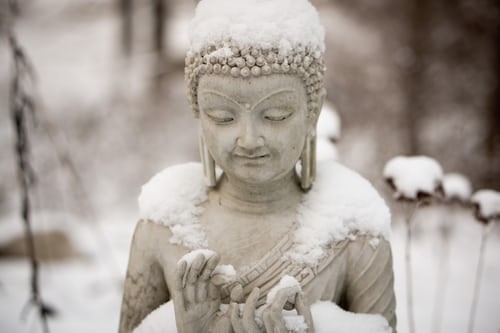 LEARN TO MEDITATE
with Karin Williams
LEARN TO MEDITATE
Saturday, March 14, 2020
9:00 AM to 3:00 PM
With Karin Williams
All welcome!
Learn to train and calm the mind through the practice of meditation. Ideal for beginners as well as those who would like to stabilize and deepen their meditation experience. This one day workshop is based on Turning the Mind into an Ally, the best-selling book by Sakyong Mipham Rinpoche.
This program will give practical instructions for living in an awakened way through peaceful abiding meditation, which connects us with our mind's inherent stability, clarity, and strength. The workshop will also include basic grounding in the principles of meditation, as well as contemplative techniques to gain insight into the state of our mind and the state of our life.
If the cost is an obstacle, please view the Albuquerque Shambhala Center's Generosity Policy and pay what you can.
PLEASE REGISTER ONLINE SO WE CAN PLAN FOR YOU: Albuquerque.Shambhala.org
Questions: [email protected]