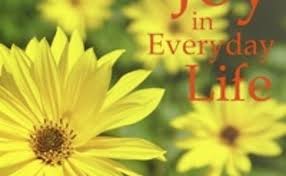 VIRTUAL JOY In EVERYDAY LIFE (JIEL)
with Acharya Holly Gayley
JOY In EVERYDAY LIFE (JIEL)
The class is held on five (5) Thursday evenings
April 30, May 7, May 14, May 21, May 28
6:30 PM to 8:30 PM
Joy in Everyday Life expands the meditation experience to develop further kindness toward ourselves and others. Through our discipline of meditation, we can begin to touch our inherent confidence and open our heart of basic goodness. As we go forward on the journey, joining gentleness with discipline leads to a sense of joy. This inspires us to live a life of bravery and freedom from doubt. As meditation practice deepens and we develop trust in our innate wakefulness, we can begin to discover the confidence to relate to whatever arises in our world.
Optional material: Participants may purchase the book Ruling Your World by Sakyong Mipham Rinpoche, which we will use in this course.
Prerequisites: Contentment in Everyday Life
Recommended: Shambhala Training I, II, and III

Please plan to attend each session of the program.
Facilitated by Karin Williams, this course consists of prerecorded video teachings by Acharya Holly Gayley. The course will also include meditation practice and discussion. Introductory meditation instruction will be provided.
Joy In Everyday Life follows Contentment in Everyday Life in the Way of Shambhala class series.
About the Way of Shambhala
The Way of Shambhala includes Shambhala Training programs I–V, with each training followed by an "In Everyday Life" course that expands upon what was offered in the training. These programs introduce the entire Shambhala path. This series offers a glimpse of the Shambhala vision of enlightened society by emphasizing how meditation can impact our daily lives—and from there, how the sanity of meditation can impact our community and our whole society. Joy in Everyday Life is the third of the five weekly courses that accompany the Shambhala Training programs. It is ideally, but not necessarily, recommended either before or after Shambhala Training III.
Program price: $100
Patron price: $120
Retake discount: If you've taken Joy In Everyday Life before, you can retake it for $50.
If the cost is an obstacle, please view the Albuquerque Shambhala Center's Generosity Policy here and pay what you can.
About the Teacher
Acharya Holly Gayley teaches courses on Buddhism in the Religious Studies department at the University of Colorado, Boulder. She has been a practitioner of meditation in the Shambhala community since 1992 and regularly leads meditation workshops. Holly enjoys traveling to nomadic areas of Tibet for her research on contemporary Buddhist movements and trekking in the Himalayas and Rocky Mountains with her dogs, Buster and Poky. She is the author of 'Love Letters from Golok'.
PLEASE REGISTER ONLINE SO WE CAN PLAN FOR YOU. Albuquerque.Shambhala.org
Questions: [email protected]