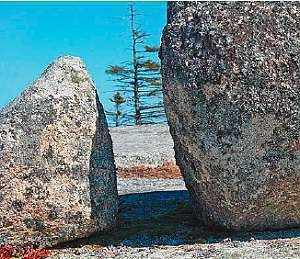 CONTENTMENT in EVERYDAY LIFE (CIEL)
with Acharya Eve Rosenthal
Contentment can be hard to find. Much of the time we search for contentment in things, achievements or relationships. An exploration of genuine contentment, the foundational views of Buddhist teachings is presented in Contentment in Everyday Life. With meditation practice, we can learn to appreciate ourselves and simple human experiences, free from self-aggression. Difficult emotions and the challenges of life can be met with gentleness, steadiness, and humor.
Optional material: Participants may purchase the book Ruling Your World and Turning the Mind Into an Ally by Sakyong Mipham Rinpoche, which we will use in this course.
Prerequisites: None
Recommended: Meditation in Everyday Life (MIEL) and Shambhala Training I and II

Please plan to attend each session of the program.
Facilitated by Margaret James, this course consists of prerecorded video teachings by Acharya Eve Rosenthal . The course will also include meditation practice and discussion. Introductory meditation instruction will be provided.
Contentment in Everyday Life follows Meditation in Everyday Life in the Way of Shambhala class series.
About the Way of Shambhala
The Way of Shambhala includes Shambhala Training programs I–V, with each training followed by an "In Everyday Life" course that expands upon what was offered in the training. These programs introduce the entire Shambhala path. This series offers a glimpse of the Shambhala vision of enlightened society by emphasizing how meditation can impact our daily lives—and from there, how the sanity of meditation can impact our community and our whole society. Contentment in Everyday Life is the second of the five weekly courses that accompany the Shambhala Training programs. It is ideally, but not necessarily, recommended either before or after Shambhala Training II.
Program price: $100
Patron price: $120
Retake discount: If you've taken Contentment In Everyday Life before, you can retake it for $50.
If the cost is an obstacle, please view the Albuquerque Shambhala Center's Generosity Policy here and pay what you can.
About the Teacher
Acharya Eve Rosenthal's journey with the dharma began in 1973. Much later, combining her odd mix of dharma and computer skills she founded Shambhala Online. Eve developed a close relationship with Sakyong Mipham Rinpoche, assisting him with many programs. The Sakyong empowered her as a senior teacher in 2004, conferring upon her the title of Acharya. In 2011, Sakyong Mipham Rinpoche made her "Chair of the Acharya Council".
Eve continues to teach extensively at all levels – programs for the public, Shambhala training and Way of Shambhala classes, Enlightened Society and Warrior Assemblies, and leads retreats for advanced practitioners.
For many years, Eve was an associate professor of information technology at Mount Saint Vincent University in Halifax, Nova Scotia, and retired in 2011. She lives with her spouse, Basia, in Halifax.
PLEASE REGISTER ONLINE SO WE CAN PLAN FOR YOU. Albuquerque.Shambhala.org
Questions: [email protected]