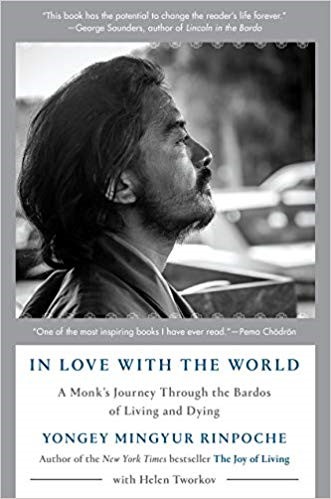 "IN LOVE WITH THE WORLD by Mingyur Rinpoche
"IN LOVE WITH THE WORLD by Mingyur Rinpoche
Book Discussion Group
All Welcome!
Sunday, January 26th, 1:30 PM - 3:30 PM
Sunday, February 16th, 1:30 PM - 3:30 PM
We will read the moving and inspiring book "In Love with the World: A Monk's Journey Through the Bardos of Living and Dying" by Yongey Mingyur Rinpoche.
We will discuss Part One: Adding Wood to the Fire on Sunday, January 26th and Part Two: Returning Home on Sunday, February 16th.
A few copies are available for purchase at the center.
Coordinator: Mary Carter
Please join us and register so we can plan accordingly.
There is no charge for this group but donations are always appreciated.
Questions: [email protected]