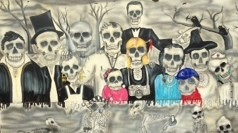 THE ART of DYING – Transforming Obstacle into Opportunity
with Andrew Holecek
NASW-NM has approved 11.5 total CEUs, 6 of which are cultural for this event. Counseling and social work CEUs are reciprocal.
Due to our shrinking world we have sadly closed our physical Center. We ARE however turning obstacle into opportunity by offering the program online and live. Please be aware of this if you are about to register.
Andrew will guide us through the Tibetan bardo teachings which can transform our daily lives by helping us approach transitions with confidence.
Andrew feels this topic is so timely and comes forefront in our current situation. He wants to use the bardo teachings to work with the situation we are in now and how to bring it all to our path. "A lot can be said around the bardo principles, the bardo tenets, with regard to how we work with our minds and our fears. We are indeed in a position, right now, to turn obstacle into opportunity." He's planning one talk to be specifically around fear.
Andrew wants the weekend as participatory as possible. There will be YouTubes, white boards, breakout sessions and question/answer sessions.
Bardo is a Tibetan word that means "gap" or "transition." It can refer to any ending or change in life but often describes the journey that we make after death.

This weekend will explore the bardo principle and its vast application in daily life. Once we open our eyes to them, bardos are everywhere -- and the spaciousness of that recognition invites liberation. By discovering the small bardos now we will be preparing for the big one at the end of life. The bardo teachings are among the greatest gifts to humanity, and working with them ironically brings us more fully into life -- and reveals the death of death. For the awakened ones, death is an illusion, and this weekend program will lead you to that awakening.
It takes courage to explore the consequences of impermanence and our own mortality. However, more and more people are waking up to the possibilities opened up by the Tibetan Buddhist teachings on the bardos. Through Buddhist wisdom and meditation practices we can radically transform our relationship to death, and so live with greater ease and happiness. But this course is not just for you. It will also benefit those near to you by giving you the strength of mind to help others die, and to face any unwanted circumstance with confidence.
This program combines practices, teachings, and discussions that will enhance your understanding and experience of both your own death as well as the death of your loved ones. Anyone committed to transforming their relationship to death—experienced practitioners and those new to the path—as well as those who work in helping professions, will find these programs enriching.
Our generosity policy is available but limited for this program. Please email: [email protected] with questions.
READING SUGGESTIONS: There are no prerequisites or reading assignments required for the program.
"Preparing To Die: Spiritual and Practical Preparation from the Tibetan Buddhist Tradition" , Andrew Holecek
"Bardo Guidebook", Chökyi Nyima Rinpoche
"Mind Beyond Death" Dzogchen Ponlop Rinpoche
"Luminous Emptiness" Francesca Fremantle
"The Tibetan Book of Living and Dying" Sogyal Rinpoche
"Journey of the Mind" Thrangu Rinpoche
"Peaceful Death, Joyful Rebirth" Tulku Thundop Rinpoche
"In Love with the World" Mingyur Rinpoche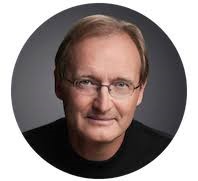 Andrew Holecek
Andrew is an author and spiritual teacher in the Tibetan Buddhist tradition who leads seminars and workshops throughout the United States and abroad. As a longtime student of Buddhism, he frequently presents the tradition from a contemporary perspective, blending ancient wisdom with modern tools. Drawing on years of intensive study and practice, he teaches widely on opportunities found in obstacles, hardship and pain, and death and dying. Andrew has authored several books, including The Power and the Pain: Transforming Spiritual Hardship into Joy, Preparing to Die: Practical Advice and Spiritual Wisdom from the Tibetan Buddhist Tradition, Dream Yoga; Illuminating Your Life Through Lucid Dreaming and the Tibetan Yogas of Sleep, and the audio program "Dream Yoga: The Tibetan Path of Awakening Through Lucid Dreaming."