Death & the Art of Dying: The Karmic Bardo of Becoming
with Andrew Holecek
According to the Tibetan view, our attachments and bad habits (karma) will dictate our journey after death, holding us back at a time when we need to move forward. This program will show us that we really do have something to look forward to when we die, and that armed with the proper view, we can transform the greatest obstacle (death) into the greatest opportunity (rapid psychological and spiritual progress). The highest meditators look forward to death as a once-in-a-lifetime opportunity. What do they know that we don't? What can we learn from those who are completely fearless about the end of life?

The bardo teachings apply to life as much as they do to death, and can help us negotiate any situation that ends: a relationship, a job, even a state of mind. Understanding the principles of transition as they are applied to death can help us understand any transition in life. This is the miracle of the bardo teachings. They apply right here and now. The journey of the bardos is a journey of the mind, a voyage into the center of ourselves. Learn the teachings and meditations that will give you everything you need to know to make this journey with confidence.
Venue (NOTE CHANGE):
Albuquerque Shambhala Meditation Center
1102 Mountain Rd NW
Albuquerque, NM
Pricing:
$195 regular price
$225 patron price

Continuing Education Credits available:
Social Work CE Credits
This program has been approved for 12 Social Work CE hours. Social Work CEU's Approved by NASW-NM. (Included in the total of 12 is 1 Cultural Social Work CEU)
About the Teacher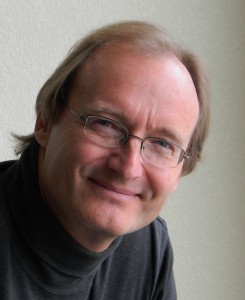 Andrew Holecek offers seminars internationally on meditation, dream yoga, and death. He is the author of The Power and the Pain: Transforming Spiritual Hardship into Joy; Preparing to Die, Practical Advice and Spiritual Wisdom from the Tibetan Buddhist Tradition; Meditation in the iGeneration, How to Meditate in a World of Speed and Stress; Dream Yoga: The Tibetan Path of Awakening Through Lucid Dreaming (audio learning course).
Read more about Andrew here.

You can view the Albuquerque Shambhala Center's Generosity Policy here.